A teaching aid created by Maria Montessori
One of the characteristics of Montessori education is an environment that is prepared and adapted to the particularities and needs of your child.
Maria Montessori developed a dedicated teaching material, based on her scientific observation of the learning process from which your child builds his or her knowledge, in the fields of language, reading, mathematics but also botany, geography, ...
Sensory and self-correcting material
Each material allows your child to learn a fundamental concept in a progressive and lasting way.
The material is sensory because at this age learning is done through the senses. It is also self-correcting to allow your child to develop autonomy and improve on his own without needing the gaze of another.
Our school is equipped with Nienhuis material, one of the few manufacturers to be certified as "Montessori material".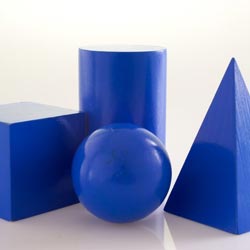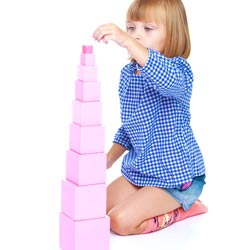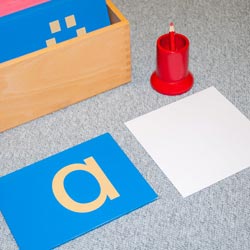 From concrete to abstract: educational material for 3-6 year olds
The aim of these different materials is for your child to familiarise himself/herself with a given learning process, first in the concrete, and then gradually to move towards abstraction.
Indeed, between the ages of 3 and 6, your child will discover abstraction. The Montessori pedagogy and materials will nurture him/her on the intellectual path from the concrete to the abstract.
Thus, for example, to explain the same mathematical concept - addition, subtraction, multiplication or division - the Montessori pedagogy uses concrete materials - beads, sticks, tokens, etc. - to move towards abstraction, the concept.
Your child is an actor of his or her own knowledge and not a passive recipient of transmitted knowledge.