Delphine Martinie, Director of the Montessori School of Neuilly-sur-Seine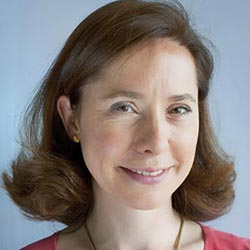 A graduate of a Grande Ecole, educated in one of the Montessori schools in Los Angeles during her early childhood, Delphine Martinie left the company to train as aMontessori Educator in Vienna, Austria and then in Paris. Back in France in 2015, this trilingual Montessorian decided to open a Montessori School in Neuilly-sur-Seine.
Its four main missions are
To be the first contact with families during registration;
To be the educational referent for the parents of the children enrolled;
To ensure the administrative, operational and budgetary management of the school;
To hold the position of Human Resources Manager.
A strengthened teaching team
Our team consists of AMI-certifiedMontessori educators, an English teacher, as well as a housekeeper and an assistant for outings.
All our staff are selected for their ability to listen, observe, guide and care for the children.
Our housekeeper: the plus of your Montessori School in Neuilly-sur-Seine
This position is specific to our Montessori School in Neuilly-sur-Seine. Our housekeeper is responsible for the preparation of meals and snacks as well as the maintenance of our school; she also accompanies some outings to the park.