The Montessori School of Neuilly-sur-Seine, a multicultural bilingual nursery school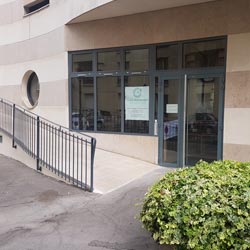 Our 3-6 year old pre-school class is run permanently by a team of three people, each of whom speaks in their mother tongue, either French or English. This means that both French and English speaking children are easily welcomed and develop their communication skills in the complementary language.
In addition, the director of our Montessori School in Neuilly-sur-Seine, Delphine Martinie, is fully trilingual - French, English, German - having learned English from the age of 2 in the United States, which allows her towelcome expatriates and understand them both linguistically and in the changes they experience.
Why a bilingual nursery school? Up until the age of 6, your child learns languages intuitively because his or her senses are very alert. Once the sensitive language period is over, learning an additional language is more work.
Your Montessori school in Neuilly-sur-Seine, Bagatelle district


Our school is located in the residential area of Bagatelle, within the walls of a former bank: a bright, airy space, specially designed for the development and well-being of your child.
The staff basement is used by the educators to prepare the material used by the children on the upper level.
The members of our teaching team are AMI graduates, internationally recognised diplomas.
All our staff regularly follow a two-day first aid course with a special focus on early childhood.
Montessori materials: tools to develop your child's potential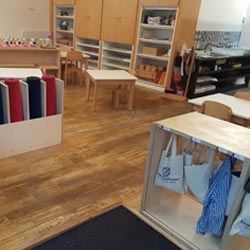 The Montessori pedagogy is expressed in specific teaching materials developed by Maria Montessori. Each material is self-correcting and allows your child to learn a fundamental concept at his or her own pace in a progressive and lasting way.
The creation of this material is the result of scientific observation of the learning process from which the child builds his or her knowledge in the fields of language, reading, mathematics but also botany, geography, etc.
English courses for non Montessorians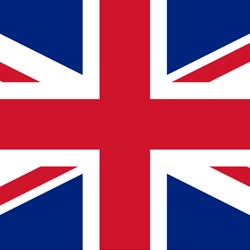 We also offer English lessons with the native English teacher during the week from 5pm to 6pm and on Saturdays.
These courses are held in groups of a maximum of 8 students and by age group: 3-6, 6-8, 9-11 years.
During the week they last 1 hour and on Saturdays 1 hour for 3-6 year olds and 1.5 hours for 6-11 year olds.
Our school in the community of Montessori schools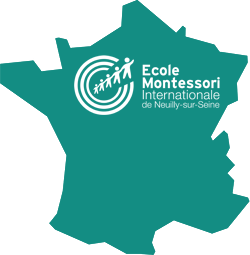 Our Montessori School in Neuilly-sur-Seine is a member of the Association Montessori France.
In 2019, we have initiated the process to sign the charter of Montessori schools in France as proposed by theAMF and theISMM.
It is a certification that guarantees the respect of the spirit of Maria Montessori's pedagogy and must be re-taken regularly.